BSSW Architects has hired David Torres as a construction administrator to oversee projects from the design phase through construction.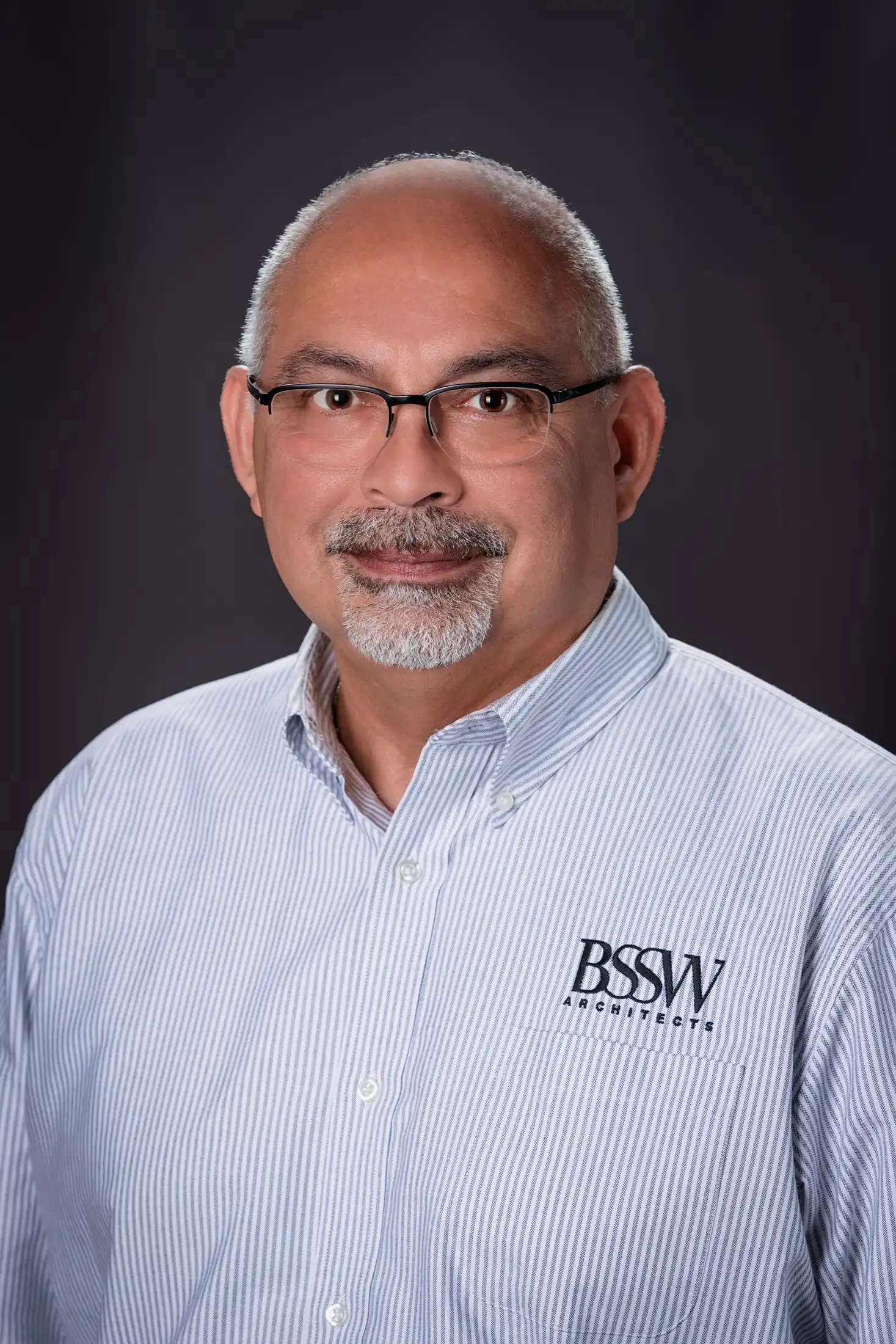 Torres previously served as a project manager at BSSW from 2005 to 2020.
In his new role, Torres manages the entire construction process to ensure work is performed according to plans, reflects the company's high standards of excellence and is completed to a client's satisfaction. Torres coordinates on-site meetings with clients and the architectural team, reviews design and construction documents, handles change order requests, processes payments and coordinates inspections.
"David has more than three decades of experience in the field, and he's overseen major projects in education, commercial design and municipal design," said BSSW President and Principal Architect Dan Summers, AIA. "We're excited to welcome him back to our team as our firm continues to refine the region's landscape through exceptional architectural design and planning."
Torres is overseeing a major renovation for Ave Maria University's Tom Golisano Field House. The project encompasses exterior and interior changes, including all-new playing surfaces in the gym, locker rooms, athletic department offices and training spaces. He also is also overseeing the construction of an independent living tower and dining pavilion at John Knox Village, a coastal-inspired retirement community in Pompano Beach.
Prior to joining BSSW, Torres was an architectural project manager for an architecture, design and planning firm in Ohio, as well as a project manager and intern architect for an Ohio-based firm specializing in engineering, architecture and planning solutions. Torres earned a bachelor's degree in architectural and environmental design from Bowling Green State University and is a member of the American Institute of Architects' Construction Contract Administration.
About BSSW Architects
BSSW Architects, Inc. is a full-service, award-winning architectural firm founded in 1980 with the same principles that guide the business today – dedication to serving the best interest of clients and the community. With offices in Naples and Fort Myers, Florida, the firm's diverse team of professionals provide unparalleled service, innovation and performance in the conceptualization, design and implementation of the built environment for their clients. BSSW Architects has served as the lead architect on many landmark projects across Southwest Florida, including government, public service and senior living facilities, schools, public libraries, religious buildings, community and cultural centers, hotels, resorts and private communities. BSSW Architects employs a complete team of architects, planners, interior designers and support staff to bring projects from the concept stage through completion. For more information, visit BSSWarchitects.com or call 239-278-3838.